Centre of Global South-Asian Studies > Calendar > Book Discussion Semina...
Book Discussion Seminar: Religion as Critique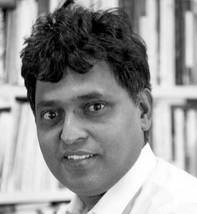 Author Dr Irfan Ahmad, anthropologist and senior research fellow at the Max Planck Institute for the Study of Religious and Ethnic Studies will visit University of Copanhagen and discuss his book Religion as Critique: Islamic Critical Thinking from Mecca to the Marketplace (University of North Carolina Press, 2017) with scholars from the Dept of Cross-Cultural and Regional Studies.
Time: 22 November 2017, 1-4pm

Place: Southern Campus, Faculty of Humanities
Room TBA
Speakers from the Dept. of Cross-Cultural and Regional Studies
Dr Jakob Skovgaard-Petersen, Arabic and Islamic Studies
Dr Brian Arly Jacobsen, Religious Studies
Dr Niels Valdemar Vinding, Arabic and Islamic Studies
Dr Ravinder Kaur, Modern India and South Asian Studies
About the book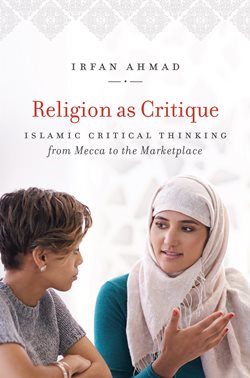 Irfan Ahmad makes the far-reaching argument that potent systems and modes for self-critique as well as critique of others are inhe-rent in Islam--indeed, critique is integral to its fundamental tenets and practices. Challenging common views of Islam as hostile to critical thinking, Ahmad delineates thriving traditions of critique in Islamic culture, focu-sing in large part on South Asian traditions. Ahmad interrogates Greek and Enlightenment notions of reason and critique, and he notes how they are invoked in relation to "others," including Muslims. Drafting an alternative genealogy of critique in Islam, Ahmad reads religious teachings and texts, drawing on sources in Hindi, Urdu, Farsi, and English, and demonstrates how they serve as expres-sions of critique. Throughout, he depicts Islam as an agent, not an object, of critique.
On a broader level, Ahmad expands the idea of critique itself. Drawing on his fieldwork among marketplace hawkers in Delhi and Aligarh, he construes critique anthropologically as a sociocultural activity in the everyday lives of ordinary Muslims, beyond the world of intellectuals. Religion as Critique allows space for new theoretical considerations of modernity and change, taking on such salient issues as nationhood, women's equality, the state, culture, democracy, and secularism.